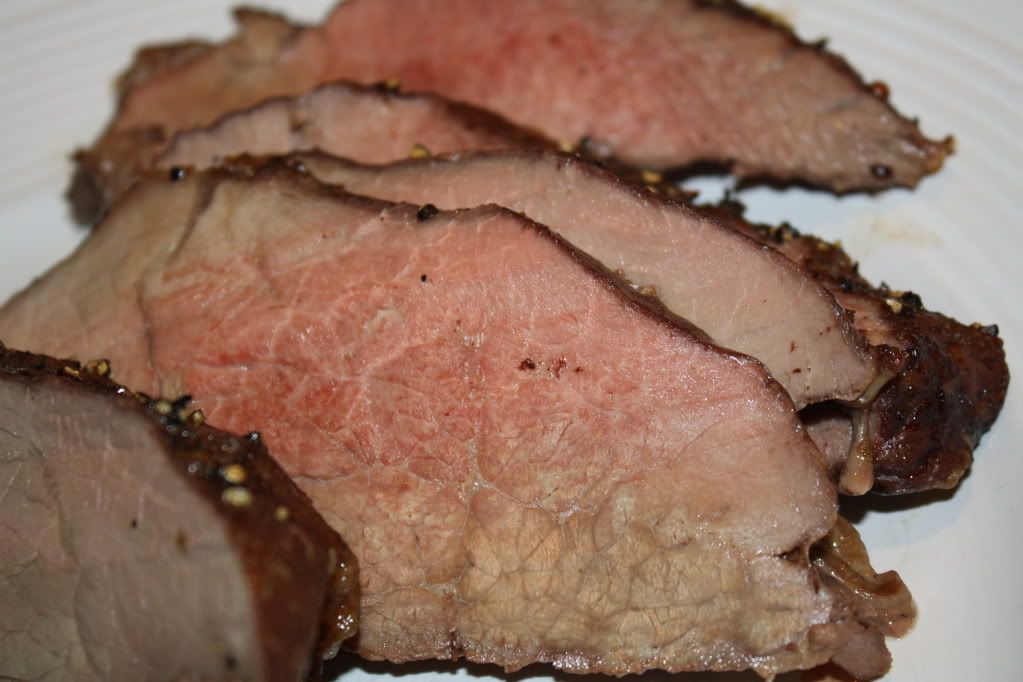 From
Gina's Skinny Recipes
This meal went perfectly with both of our diets. Rump roast is on the list of acceptable foods. I didn't let the meat rest nearly as long as I should have, which meant that the meat turned out fairly bloody... next time I'm adding at least 20 minutes instead of the 5 I did this time! We served this with
roasted asparagus
.
Ingredients:
Any size rump roast, fat removed
Olive Oil
Salt and fresh pepper
Remove roast from refrigerator 1 hour before cooking so that it reaches room temperature. Trim all the fat off the meat to keep it lean. Rub the meat with olive oil and season generously with salt and pepper. Place in a pan and set your oven anywhere between 300° to 350°. (I started at 325, then upped it to 350)
Roast until the thermometer reads 130° for rare, 140° for medium rare, 150° for medium, and 155-160° for well done. Remove the roast from the oven and let it rest 10-20 minutes before you cut it so that the juices are distributed evenly. I always remove my roast beef from the oven when it is 135° for medium rare. The temperature will rise an additional 5 degrees as it sits.