Courtesy of
Heavenly Homemakers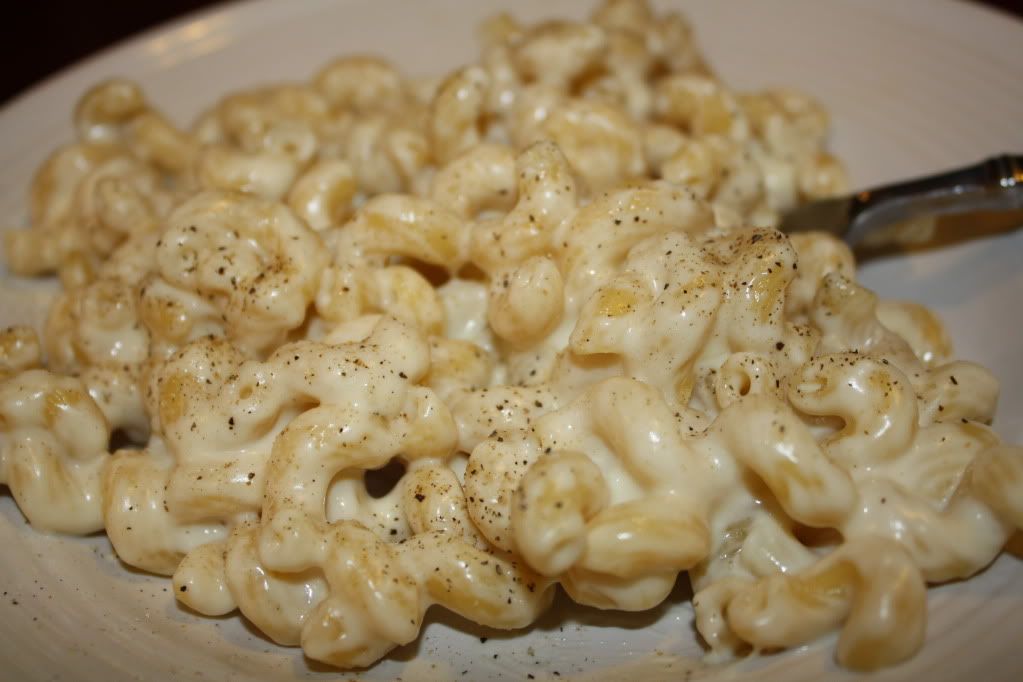 This macaroni & cheese recipe wasn't the creamiest I've ever had (maybe I cooked the noodles too long?), but it certainly was a very easy one with so few ingredients! I'll keep this one on hand. Enjoy!
2 1/2 cups whole wheat pasta
3 cups whole milk
1/2 t. sea salt
1 cup shredded cheese (I use white cheddar)
Mix pasta, milk and salt in a large sauce pan. Cook over medium-high heat STIRRING ALMOST CONSTANTLY until the pasta is tender (10-15 minutes).
Remove from heat
. Add cheese and stir until melted. Serve immediately.