via
Pinterest
from
thekitchn.com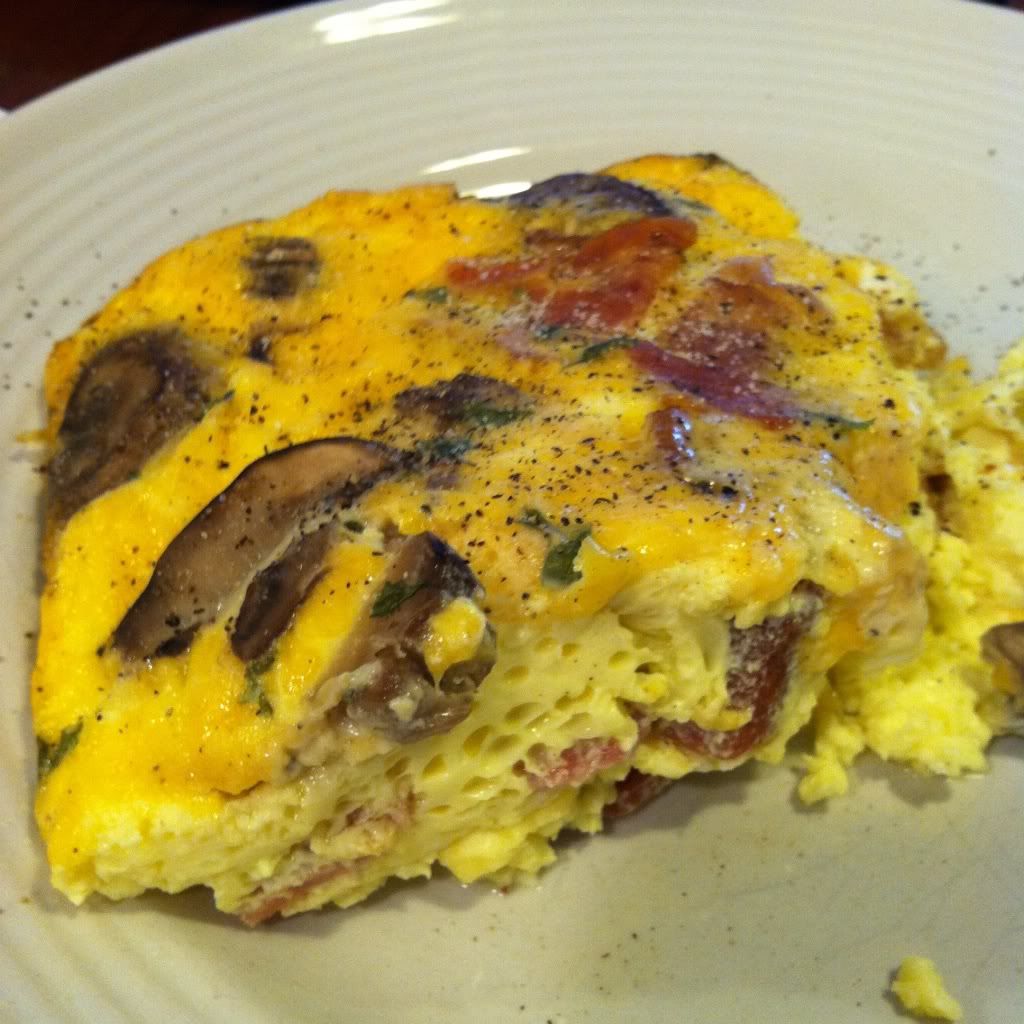 This oven omelet was delicious. It reminded me of a breakfast casserole without the hash browns or toast. The original version called for diced ham and did not have veggies. You could also add green peppers and some salsa for a Mexican version. Lots of room to play here!
10 large eggs
2 cups milk
1 cup grated Parmesan cheese
6 slices bacon
4 oz fresh mushrooms
dried parsley
1 teaspoon salt
Freshly ground black pepper
1. Preheat the oven to 375°F. Lightly grease a 9x13-inch baking dish with olive oil or nonstick cooking spray.
2. Beat the eggs in a large bowl and whisk in the milk. Stir in the cheese, diced ham, and parsley. Season with the salt and pepper and pour into the prepared pan. (At this point the casserole can be covered and refrigerated for up to 24 hours.)
3. Bake for 45 minutes, or until the top is slightly golden and a knife inserted in the middle comes out clean. Let cool for 5 minutes before slicing. Serve hot.